​
Wanted: Sustainable Tourism Social Media Intern (Part-Time, Remote)
The BeachCorps Beach Bum Needs some help on Campus! We want some talented folks to help us share some ideas about sustainable tourism on their campus.
Duties of BeachCorps Campus Representative (10 hours total to be completed before the summer break 2018):
Craft a short video introducing themselves to share on BeachCorps social media. (2 hours)
Create 4 original Facebook posts (which might be shared on other social media) (2 hours)
Craft 1 video on campus about BeachCorps getting reactions from students about the idea combining a great vacation with a great cause (3 hours)
Create one on campus live event (either in-person or live video) for David Searby to present BeachCorps or a broader topic like sustainable tourism, sustainability, or volunteer vacations. (3 hours)
​Being a
BeachCorps
Campus
Representative
would also give someone an inside track on a free trip to the Dominican Republic, as currently any student who was able to get 10 other students to take a
BeachCorps
trip to the Dominican Republic this summer 2018 or for Spring Break of 2019 or even summer 2019 would get a free trip (airfare, hotel, volunteer excursion). Any
Campus
Representative who took the trip would probably support our
Recycling for Education
program that gives kids school supplies for supporting recycling and trash clean up in their communities.
​
The Successful Candidate will:
Be a college student applicant with a strong knowledge of the digital media landscape, including various social media sites (Facebook, Twitter, Instagram, YouTube, Snapchat, Pinterest).

If you don't use all of these, we may still be able to work with you.

Have a creative mind to generate basic graphics (photos with text, using a Smartphone to create creative graphics, photos and videos).

Enjoy creating fun posts for Instagram and Facebook and possibly Snapchat that will include photos of the candidate.

Be strongly connected to local student associations, clubs, Greek organizations, or other groups that might be interested in learning about sustainable tourism.

Be comfortable speaking to a smartphone or computer camera as you will be one of the public faces of BeachCorps.

Know or learn about sustainable tourism because they will project important messages on sustainable development and sustainable tourism to establish BeachCorps as a "Thought Leader" in sustainable tourism.

Support creative, original ideas in sustainable tourism such as our



"Recycling for Education"



program that will provide school supplies to kids who promote recycling and trash pick up.
Those looking to gain valuable online media experience with an up and coming organization that seeks to change the world "A Little Grain of Sand" at a time are encouraged to apply.

Working with us will open up a whole new world of combining great vacations and great causes.
Salary and Benefits Package
$150 stipend paid in advance for the 10 hours of work noted above. We trust you will complete your duties for us!
To Apply
: Email a cover letter explaining why you are the best person for this job, what social media skills you have, what connections you have to student groups on campus, and what your favorite nonprofit is. Make sure to include a resume! Send that to
info@beachcorps.com
---
---
Powered by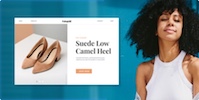 Create your own unique website with customizable templates.