Can a great vacation support a great cause?​

BeachCorps is the ONLY volunteer vacation based on great vacations supporting worthy nonprofits through people-to-people engagement. BeachCorps volunteer vacations cost hundreds less than comparable volunteer vacations and you choose your hotel, support better REAL causes, and enjoy better activities that actually help.

​It's not about changing the world in one "voluntourism" vacation; it's about using regular, fun vacations to empower worthy causes, little by little. It's about projects where the heroes are not the volunteers, but the locals working to improve their lives and their communities. This is the philosophy of BeachCorps: "A Little Grain of Sand." In the wrong place, a little sand can hurt. But lots of little grains of many volunteers, properly place over time, can help a lot.

Like the idea? Then follow us on social media.

Leave Your Little Grain of Sand!
Select By Cause

Select By Hotel
(Not yet Activated)

Catalonia Hotels

​Punta Cana Resort and Club
THE BEACHCORPS DIFFERENCE
"My family loved how BeachCorps connected us to people and projects we can trust. Now my church wants to do more work in the Dominican Republic!"--Jasmine Pacheco, Pine Brook, NJ

​

Want to find out more about the Dominican Republic?
Powered by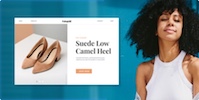 Create your own unique website with customizable templates.